Lawn Care Maintenance
Residential & Commercial Lawn Care Maintenance & Landscaping Service Areas
Southern Maryland - Calvert County - St Marys County
Entzian Enterprises is a home improvement contractor who provides lawncare programs, lawn service analysis, treatment and fertilization, weed control, lawn maintenance, lawn cutting programs, lawn fertilization, in the Southern MD areas of Calvert County and St Mary's county.
Entzian Lawn Analysis
Entzian starts with an Entzian Lawn Analysis determining your climate, soil condition, grass type and lawn usage. After the analysis we provide a year-round plan to give your lawn exactly the help and protection it needs in every season.
Custom Entzian Healthy Lawn Program:
A Lawn Analysis and plan to meet your lawn's needs

Hands-on services provided Winter, Spring, Summer & Fall

Fertilization & Weed control

Protection against lawn-feeding insects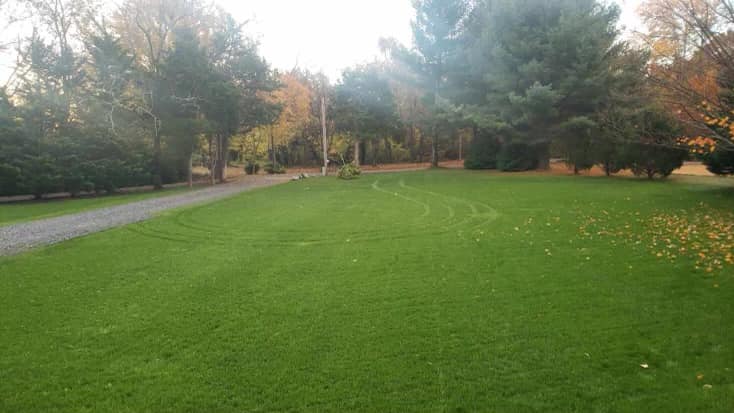 Landscape & Lawn Irrigation
Residential & Commercial Irrigation Systems
Benefits of an Irrigation System:
Saves time: With an Irrigation System it comes on and goes off by itself without using hoses

Saves Water: Even distribution to covered areas without leaking hoses or forgetting to turn the water off

Great Investment: Will improve the value of your home or office

Appearance: Invisible unless it is watering.
---
When Your Lawn is Green and Growing we can provide these Services:
Lawn Mowing (Weekly, Bi-Weekly, Monthly)
Entzian Enterprises can provide home, residential and commercial lawn mowing programs regardless of their size. We offer lawn mowing programs including weekly, bi-weekly or monthly lawn mowing and trimming, edging, flower bed maintenance and the cleaning of trimmings and debris off walks and driveways.
Lawn Clippings Mulching
Entzian will mulch your lawn clippings back into the soil returning valuable nutrients to your lawn for more resistance to weeds, insects and disease.
For a FREE estimate, Call 410-394-6480 or click here.
Spring & Fall Lawn Maintenance Cleanups
Leaf Removal
Entzian in the spring or fall will remove all leaves in the yard, on your business property and flower beds since they restrict sunlight, nutrients and water from reaching your lawn causing disease, insects and overall stress.
Lawn Core Aeration, Seeding & Sodding
To revive or renovate your lawn Entzian offers the following services:
Lawn Aeration: To reduce soil compaction and making your lawn less vulnerable to weeds, insects, drought, and disease we punching holes or aerate your turf to allow moisture, oxygen, and nutrients to penetrate the soil.
Lawn Seeding: We recommend aeration and overseeding of superior grass seed once per season to all established lawns to relieve compaction and improve its density.
Turf Sodding: If you want to create create an "instant" mature lawn, turf sodding is the process of applying strips of turfgrass to prepared soil, to create an "instant" mature lawn which instantly upgrades the appearance of your home or business landscape.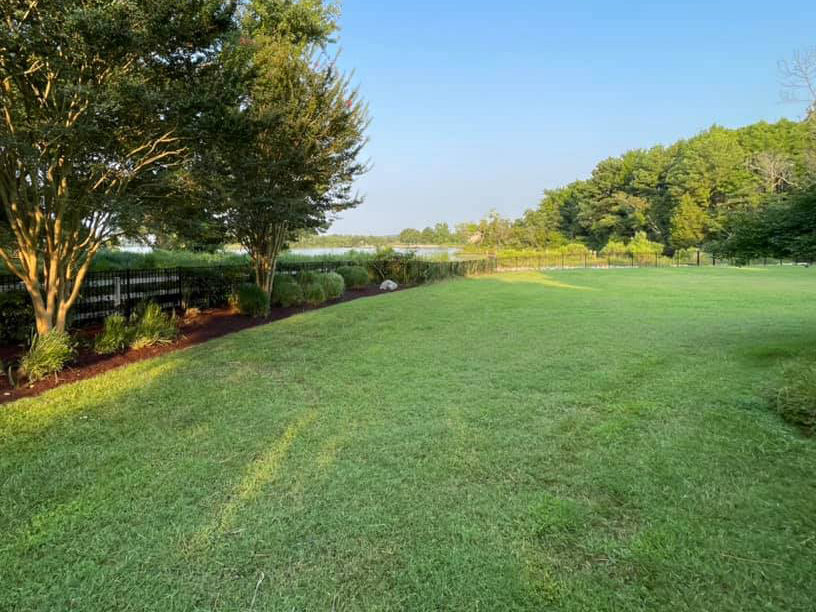 For a FREE estimate, Call 410-394-6480 or click here.
Planting Bed Maintenance
Entzian will weed, edge, mulch, and clean-up your planting beds of all leaves and debris while trimming and pruning of all your landscape planting and flower beds and or design a beautiful landscape design for any planting bed areas.
Tree, Bush & Hedge Care and Planting
For increased curb appeal we can provide proper trimming of all types of trees, bushes, shrubs and hedges.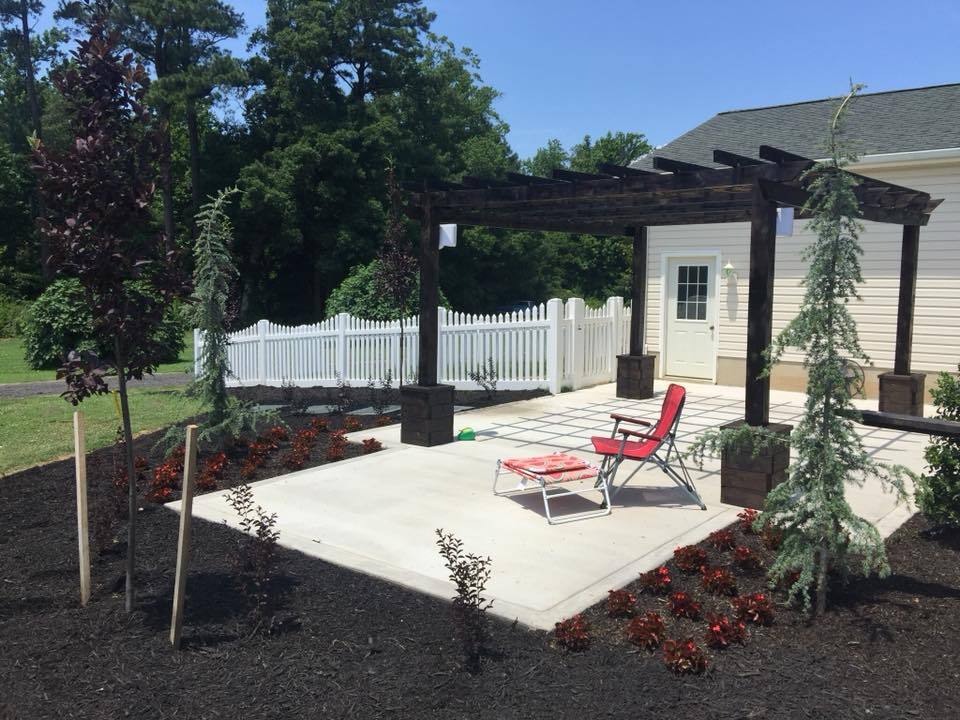 Mulching
Mulch Flower Beds
Entzian recommends mulching often in all flower beds to reduce flower bed maintenance and weeding while retaining moisture needed to maintain healthy shrubs.
Lawn & Landscape Soil Services
Soil Erosion Control
Entzian can help provide you with a nice thick lawn with a root system that helps hold the soil in place reducing soil erosion.
Soil Conditioning
Entzian can provide soil conditioners to improve poor soils damaged by improper management making them more usable, or to maintain soils in peak condition.
Lawn Renovation
Lawn Renovation involves planting grass seed into an existing lawn, adding new varieties to repair damage or increase tolerance to drought, excessive shade, compacted soil, poor drainage, root competition, inadequate fertility, thatch, improper mowing, poorly adapted grass species, weeds, insects, diseases, or others.
For a FREE estimate, Call 410-394-6480 or click here.